You know, Clare was right in her post on Friday: there needs to be more talk of ghosts. So since I was absent (a ghost!) last week, I'll dive into those same pages when the ghost of JOI appears. This is one way of admitting that I have fallen far behind…but I plan on catching up this week (I'm starting teaching today, so these past couple of weeks have been hectic trying to write the diss and trying to plan my course, while also dealing with a dying computer).
All I could think about while reading the Gately and Wraith conversation was Roland Barthes' concept of the "death of the author." If you're not familiar with it, let me botch the theory for you: at the height of the 60s, Barthes claimed that the death of the author would mean the rise or birth of the reader, and it was essentially a claim that opened up different ways of reading texts. The death of author means that the author has no authority over the text; that there are multiple ways of reading and making meaning out of a text, and no one reading is better than another. Barthes says something about "tissues" when talking about multiple readings and meanings. The "death" is not a literal "death"; rather, it was a figurative gesture to the idea of an author as an authority over their text. Also, Barthes is someone you just want to have wine and a cigar with while having a good chat by the fire: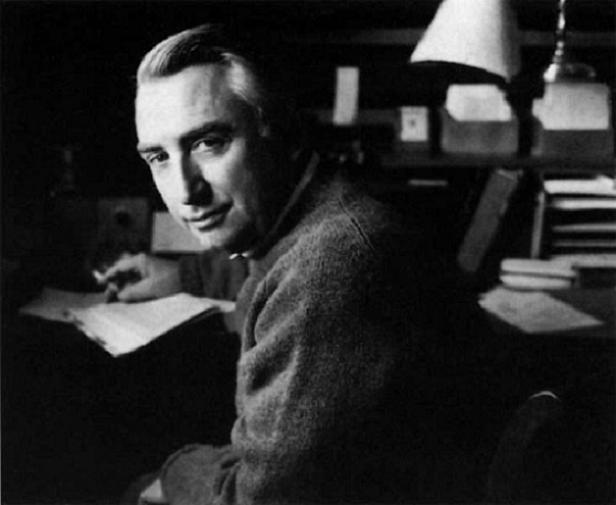 If you're familiar with Wallace, you'll know that he wrote a little essay called "Greatly Exaggerated" in which he bites his thumb at this notion of the death of author. He writes, "For those of us civilians who know in our gut that writing is an act of communication between one human being and another, the whole question seems sort of arcane." And if you're familiar with Wallace's work, you'll notice that there are a couple instances of  "author here!" but not necessarily in a John Barth lost-in-the-funhouse way.
What's this have to do with ghosts? Well, it comes to feelings, the gut instinct that Wallace talks about above. Ever get that gold chill that there's something ghostly in the room with you, that you're not alone? Sorry to freak you out, but I've experienced that feeling as well. I (want to) believe in ghosts, just as much that I (want to) believe that I'm communicating with the author. And when reading, whether or not I enjoy the text, ideas and thoughts form in relation to that text. The most visible of these "discussions" with the author is marginal notes. And can I just add that the marginal notes of library books have a kind of ghostly or supernatural feel to them, at least for me anyways.
In this idea of a communication between author and reader, the idea of the author is clearly "alive" but the author is not like physically there. In other words, the author is both there and not, just as for the author the reader is both there and not (that is, the author may have an audience and mind and what they may want to evoke of readers but they have no idea who will be reading their text and how they will respond). Ergo, my friends, the author is a ghost (and you can say, to some extent, so are readers and that we are all ghosts).
Which brings me to JOI, the wraith, and the only means of his communication: that he has to communicate in the voice of another person's brain-voice, which in this case is Gately. But if I can just pause a moment and point out, it seems that the weird flourishes in the endnotes where the voice changes or how the supposedly omniscient narration contains slang are explained by this brain-voice thing. Either, we can believe that JOI, as a wraith, is narrating the novel; or, perhaps the narration in the novel is always bound up in the brain-voice of the other characters, that the entirety of IJ is written in free-indirect discourse and this was like Wallace's challenge to himself.
But to return to Gately and the brain-voice, I found this as an apt description of reading. While reading the novel, I feel like Gately: silent, unable to speak, yet still able to respond, one of the ways of response being this blog post. And as I read, there are some things I remember or that I read carefully more than others, there are words I never heard of and will be too lazy to look up, there will be ideas I will get from the novel and may or may not remember that I got those ideas from the novel, from any novel I read. No, from anything  I read. Which is the wraith's point to Gately: he says not to worry whether or not this is a dream or reality, it doesn't matter. It doesn't matter what you are reading, whether it be escapist fantasy that you know is not "real" or a non-fiction book based on a "real" event. What matters is that a communication is occurring between two people, that ideas are being exchanged, and through this exchange new feelings and ideas and whatever else emerge.
And the wraith has to like sit there for, what, 3 weeks in order to be seen? Is that some way of saying that the book has to be in the hands of the reader for a long period of time in order to the author to appear? Hm, not sure. But it could be about paying attention and giving enough time with a text/film.
But the sad thing is that wraith hasn't appeared to his son. Or maybe he has, if I'm going with this idea of the ghost of the author/auteur and not worrying if it's literal or figurative, dream or reality. To me, if I want to believe that something good happens in this novel and that something good is finally some kind of communication between Hal and his father (someone in my reading group pointed out that the wraith is just another one of JOI's failed attempts at trying to communicate with his son – tried being a conversationalist, so let's try this ghost thing that worked in Hamlet), then I want to believe this: that Hal's binging of his father's films is that ghostly appearance before his son and is a conversation between JOI and Hal. After all, JOI says to Gately that he was trying to make a film to bring Hal out into the world, to communicate with him. What if his films could already do that? What if the tragedy behind the film "Infinite Jest" is that it didn't have to be made, that there is no ONE film/text that can bring someone out and engage them in a conversation?
Side note: did you catch the wraith all in caps say "LAERTES"? Who do you think is Laertes in the novel?
yrs truly,
the ghost of Phil